Introduction - Design Sprint - A proven use case

The Design Sprint terminology is spreading rapidly over the past few months. Some use it as a marketing Buzzword, others as a business philosophy.
MobileThinking is clearly positioned in the second option. For two years now, we have been pushing our customers as much as possible to move towards
Design Sprints, or at least Design Workshops
before embarking on the development itself.
A Design Sprint is a 5-day design process that allows you to quickly develop ideas, elaborate them, and create a prototype tested with real users.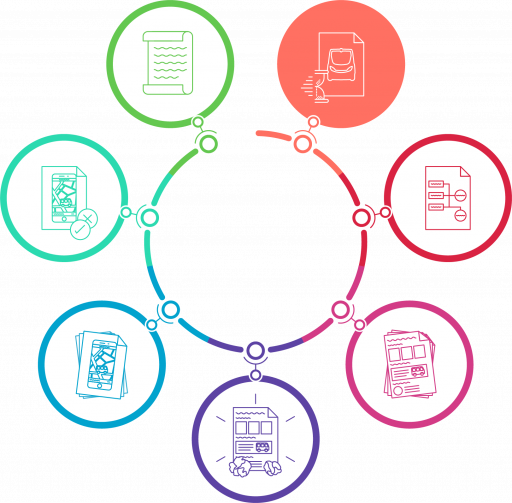 The benefits are multiple (you can find a lot of information on the internet).
IBM
recently analyzed the performance of their teams and concluded that using this method can reduce the time between the ideation phase and the publishing of the developed application by up to 50%. And as everyone knows, time is money.
The idea of ​​this series of articles is to explain the process of a Design Sprint while exposing a real case for which we applied this method ourselves and how these 5 days of design allowed us to win a place in the consortium of a European project H2020 (
AVENUE
).
The AVENUE project
During the summer of 2017, we were contacted by the University of Geneva (Coordinator of the AVENUE project), because they were looking for a company capable of designing and developing (mobile) services for future users of Autonomous Shuttles. Oh yes, the project
AVENUE
is a research project to test and deploy autonomous vehicles for public transport. But citizens must have a simple and sexy way to use the autonomous vehicles and accept them in their daily life.
The project was at the submission stage and our task was to design approximately 10 potential services with the objective, if the project is accepted, to develop them during the 4 years of the project.
A big job in sight for a project submission, but it fell perfectly well, because Mattia was talking to us about this new (at the time) method: the Design Sprint. To propose innovative services to the consortium of the project, we quickly decided to block the entire team for a week (5 days in a row) to test this method. .

You might know this, but since then the project has been accepted and we have even been named "Workpackage leaders" for the development of services around Autonomous Shuttles.

Stay informed
In a few days, we will publish the next article of this series that will talk about the "Day 1 - Understand" of the Design Sprint, so if you want to know more about this day and the details of the project AVENUE, follow us on
LinkedIn
.
If you really can not wait to start your Design Sprint, contact us directly and we'll organize it :)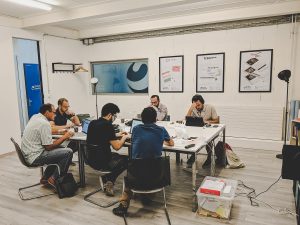 Discover our offers
Our Design Sprint & Workshops will set your project on the right track.